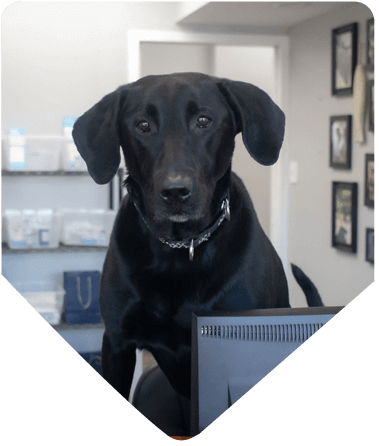 Welcome
At Weddington Animal Hospital we believe the cornerstones of any great relationship are trust and care. We thank you for putting your trust in us and our care for both you and your best friend. We offer the most modern and effective medical options for your pet and will work with you to make the best decisions for your family. We are here to help with all of your pet's needs, answer all of your questions and to provide uncompromising quality care. That is our promise.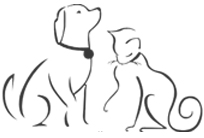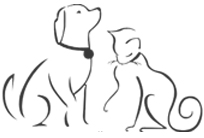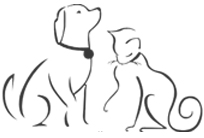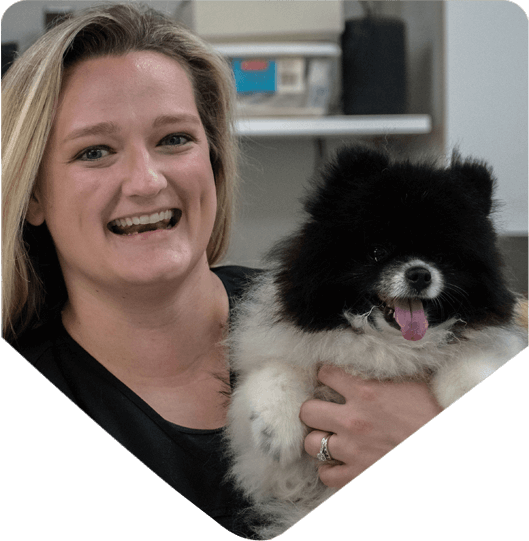 "The love of a dog is a pure thing.  He gives you his trust which is total.  You must not betray it."
"I have felt cats rubbing their faces against mine touching my cheek with claws carefully sheathed.  These things, to me, are expressions of love."
"Happiness is a warm puppy."
"Time spent with cats is never wasted."
"Ever consider what our dogs must think of us? I mean, here we come back from a grocery store with the most amazing haul, chicken, pork, half a cow. They must think we're the greatest hunters on earth!"
"Way down deep, we're all motivated by the same urges. Cats have the courage to live by them. "
"Cats know how to obtain food without labor, shelter without confinement, and love without penalties."
"A bone to the dog is not charity. Charity is the bone shared with the dog, when you are just as hungry as the dog."
"I wish I could write as mysterious as a cat."
"If you think dogs can't count, try putting three dog biscuits in your pocket and then give him only two of them."
"No matter how much cats fight, there always seem to be plenty of kittens."
"Heaven goes by favor. If it went by merit, you would stay out and your dog would go in. "
"In ancient times cats were worshipped as gods: they have not forgotten this."
"A dog is the only thing on earth that loves you more than he loves himself."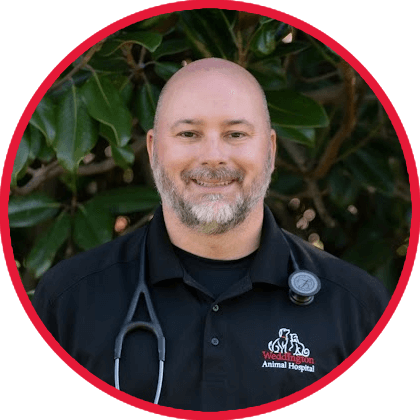 Dr. Ed Faulkner grew up in Kernersville, North Carolina and obtained his undergraduate degrees at Belmont University in Nashville, Tennessee. After his undergraduate studies, Dr. Faulkner elected to follow his lifelong interest in animals and pursue a career in veterinary medicine.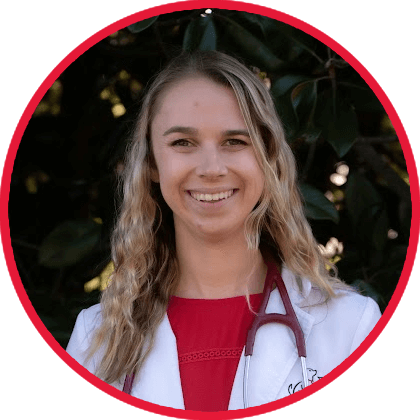 Dr. Meg Walker is a North Carolina native, growing up in Weddington just a few miles away from the practice. She is very happy to be able to return and serve the local community where she grew up. She has always had a strong love for animals and has wanted to be a veterinarian since she was three years old.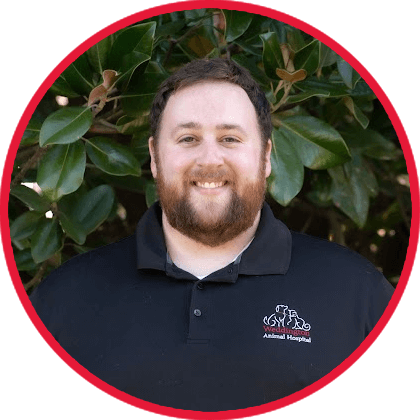 Dr. Nathan Williams spent the first half of his childhood in Browns Summit, North Carolina, while the second half was spent in Eagle River, Alaska. He has always been drawn to animals and after gaining hands-on experience working at a doggy daycare and volunteering at multiple animal hospitals, he knew he wanted to pursue a career in veterinary medicine.
What Do Our Customers Think?

Dr. Walker is amazing and caring. Everyone at the clinic is amazing and kind. I honestly could not have found a better practice for my dogs since moving to Charlotte 7 months ago.

Dr. Faulkner is an excellent doctor. The staff is always pleasant and knowledgeable. The office is always clean. We are very pleased and so is our dog Kaylee Grace!

Dr Walker is awesome! She really takes the time to listen and address all my concerns. I feel like my pets are getting the very BEST care possible with her and Dr Faulkner. Both vets are very well educated and so compassionate and caring. I highly recommend this practice and after having been to several other local practices, I would not go anywhere else.

Dr. Faulkner and Dr. Walker are absolutely brilliant veterinarians. The staff at WAH are also really nice, efficient, and friendly to work with. We primarily see Dr. Faulkner for our cats and puppy, and he is so patient, kind, and knowledgeable. He takes his time and addresses all of my questions and concerns seriously. Two of my senior cats had to be put down within weeks of each other in October, and Dr. Faulkner was so respectful and compassionate of the whole process. He let me have my cry in the room and took the time to talk to me about grief after. At least one vet is routinely available if I have questions. I would not take my fur babies anywhere else.

Weddington Animal Hospital is absolutely wonderful! We have tried out a few around the area and this is our favorite. Recently our puppy swallowed something she wasn't supposed to & everyone apart of the hospital took such good care of her. Dr. Faulkner is amazing! He explained everything into such great detail and we were happy to leave her in such great hands. Thank you Weddington Animal Hospital!

We have a wild and crazy shepherd puppy and a 12 year old mixed breed who have visited several times. Dr. Faulkner is amazing at explaining the ear infections or vaccinations. He and his staff are very patient and thorough throughout each visit. 🙂

Dr. Faulkner really took his time and answered all of our questions. As new puppy owners we really appreciated his insight and patience with us.

Dr. Faulkner is extremely considerate of our pets emotional challenges. He is kind and sensitive to her needs. We are extremely grateful for his care of our pet. He always contacts us to check in on her after a visit which is truly appreciated.

Dr. Walker and Dr. Faulkner are amazing! They take such good care of all 3 of my dogs. I would not recommend going anywhere else. Tebow loves Dr. Walker's acupuncture and it has helped him so much. They are truly compassionate.

The techs and veterinarians always get on the floor and interact with my dogs. They are kind and compassionate. It seems they really care about my dogs and they make sure I am comfortable and understand their treatment plan.

I absolutely couldn't find anything negative to say about Weddington animal hospital even if I tried! Dr. Faulkner and his staff have been nothing short of amazing! They treat your pets as if they're their own, and want nothing but the absolute best care for them! I highly reccomend them to anyone!

At Weddington Animal Hospital not only do my pets get fantastic healthcare but my family is treated like family. Everyone in the office shows constant kindness and knowledge. They remember you, follow up with you and treat you with respect. Dr. Faulkner is extremely kind and helpful. He is amazing at his job but he knows how to explain things so you understand and offer the real solutions. He also calls you to follow up and check on your pet. He is also sweet to my children and goes above and beyond to help our community. Without hesitation he helped my Girl Scout Daisy Troop finish there journey in animal care. He offered every resource he knew and with his help we finished strong. I have recommended this vet to everyone and will continue to do so! Amazing practice!
Schedule Your Appointment
We would love the opportunity to meet you and your pet! You can fill out the appointment form and our office team will contact you shortly to schedule an appointment that works best for you.
Here at the Weddington Animal Hospital, we treat your pet like they should be treated, like a member of your family. We take pride in our level of care and customer service and we look forward to having you join our family.
DISCLAIMER: The email account linked to this section is monitored and responded to within 24 hours on business days only.
Location
13667 Providence Road
Matthews, NC 28104
Hours
Monday: 7:30am to 5:30pm
Tuesday: 7:30 am to 5:30pm
Wednesday: 7:30am to 5:30pm
Thursday: 7:30am to 5:30pm
Friday: 7:30 - 12pm, 2 - 5:30pm
Closed weekends