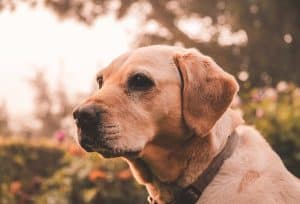 Weddington Animal Hospital is conveniently located in Weddington, North Carolina and we welcome pets and their loving families from the Ballantyne area.  We are located in the Harris Teeter shopping center at the intersection of Providence Road and Weddington Road, only a short drive from Ballantyne. Ballantyne is home to many pets and offers a multitude of options for the pet lover to enjoy life with their furry companion, whether it be at a restaurant or dog park.
How Many Pets are in Ballantyne, NC?
According to population data from 2015, there are around 15,977 pets within Ballantyne's limits. With this many pets, it is not surprising that Ballantyne is home to many dog-friendly places. Ballantyne is continuing to grow and welcome more and more pets and pet-friendly businesses, as well. 
Pet-Friendly Places in Ballantyne, NC
Blackfinn Ameripub and DB's Tavern
Enjoy a bite to eat with your pet at Blackfinn Ameripub and DB's Tavern – these restaurants are both listed as dog-friendly and welcome your pup to come along. Many other restaurants in the Ballantyne area have outdoor seating that allows pets. We recommend calling ahead and confirming with the restaurant prior to bringing your pet to ensure they will be treated like royalty. If you are just passing through the Ballantyne area with your pet, the Aloft Ballantyne hotel is pet-friendly and welcomes your four-legged companions to join you on your adventure.
Lucky Dog Bark and Brew
If you are willing to travel, Lucky Dog Bark and Brew is a short drive to the Steele Creek or uptown Charlotte location – here you can enjoy a drink with other animal lovers while your pet enjoys playing at their combined bar/dog park. If they get too rowdy playing with their friends, you can even get your pup clean before you head home at their bathing stations.
Davie Dog Park
There are several dog parks and walking trails where your pet is welcome to come along. Davie Dog Park offers a 5-acre fenced area for your dog to roam off leash and enjoy the nature and company of other dogs. If your pet is frequenting these places, we recommend consulting your veterinarian to ensure they are up to date on their vaccinations and preventative care.
Enjoy Ballantyne, NC With Your Pet Today
Ballantyne is a great place to live for pet owners with its multitude of pet-friendly opportunities. Weddington Animal Hospital is happy to serve the Ballantyne area and its pet population. If you have any questions about your pet or would like to schedule an appointment, please feel free to contact us at 704-847-8466 or email us at wah@wahcares.com.