Pet Diagnostics in Weddington
Cats and dogs tend to be very stoic and often do not show signs that something is wrong until it has become a true issue. When our pets are not acting like themselves, sometimes it can be difficult to determine the reason why. A physical examination performed by a veterinarian can help to identify if they are hurting, dehydrated, or showing symptoms of an underlying disease. Sometimes, our pets can be nervous and hide pain or may appear normal on physical examination even if they are not acting like their usual selves at home. This can make it challenging to know exactly what is causing your pet distress and how best to care for them.
When a physical exam doesn't provide enough information, diagnostic tools help us determine the cause of your pets pain or discomfort. Our hospital is equipped with an in-house laboratory and digital radiology suite which allow us to get test results quickly so we can provide the best course of treatment for your pet. We are able to send lab samples out for further, specialized testing as needed.
Diagnostics are also used in preventative care to ensure your pet is healthy. At each wellness visit, our veterinary staff may recommend screening a fecal sample for intestinal parasites to ensure your pet does not have any worms that can be passed to you or your children. We test for heartworm disease annually in dogs using a blood test, and often recommend annual screening bloodwork to look at your pets red and white blood cells and liver and kidney function. For kittens or outdoor cats, we recommend testing for feline leukemia/feline aids to ensure they are free of these diseases. Before surgery, blood work is recommended to ensure your pet is healthy enough to be under anesthesia for their procedure.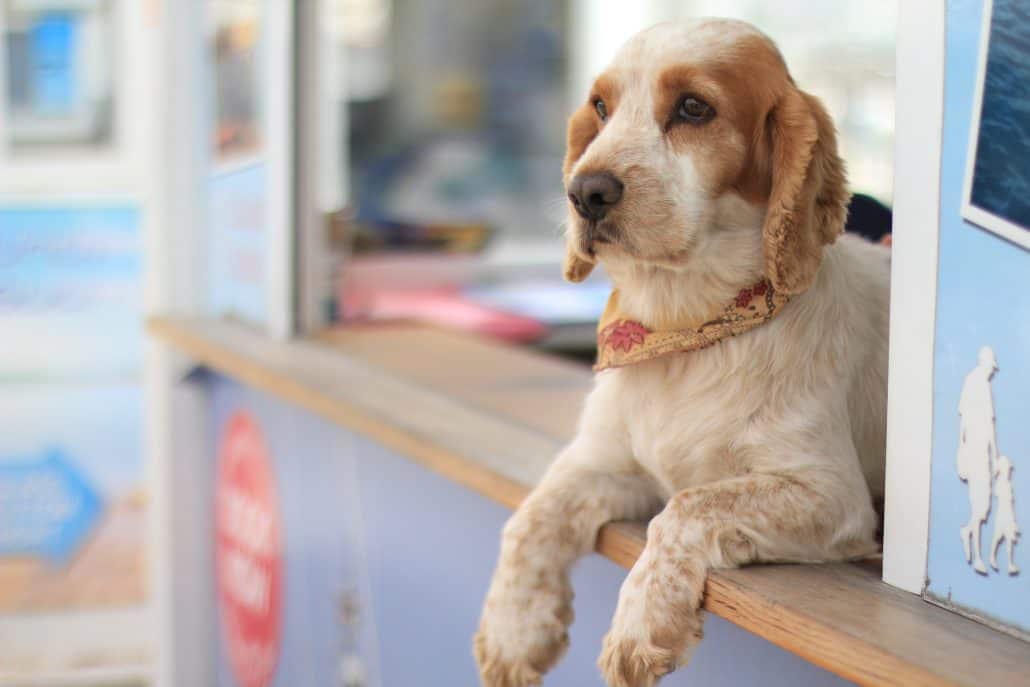 If your pet has a lump or a bump that has popped up or is growing, your veterinarian may perform a fine needle aspirate to look at the cells and screen for cancer or signs of infection. If a mass is removed during surgery, the tissue can be sent off for examination by a specialist to determine what the mass is as well as identify if it was completely removed. These tests are very useful to ensure your pet is receiving optimum care and to help your veterinarian identify possible issues before they become a true problem.
Weddington Animal Hospital is equipped with an in-house laboratory and digital radiology suite which allow us to get test results quickly so we can provide the best course of treatment for your pet. We are able to send lab samples out for further, specialized testing as needed. Turn around time for these tests is test dependent. X-rays are available immediately after being taken for evaluation. Bloodwork, heartworm testing, and thyroid testing can be run in house and results are available immediately, or may be chosen to be sent out for more detailed results and is generally available within 24 hours. Intestinal Parasite Screening takes approximately 10 minutes and is performed in house. Other specialized tests such as Cushings Testing, Tissue Biopsies, Fungal cultures and Tick Serology may take several days for results to return.
Below are just some of the many diagnostic tools we use:
CBC (Complete Blood Count)
Blood Chemistry Panel
Thyroid testing
Tissue Biopsies
Urinalysis
Digital Radiology (X-Rays)
Heartworm Testing
Feline Leukemia/Feline Aids Testing
Intestinal Parasite Screening
Fluid and Tissue Cytology
Ear and Skin Cytology
Fungal Cultures
Tick Serology
Cushing's Testing
And more!
Diagnostic Testing Equals Optimum Care
Diagnostic testing provides a toolbox for your veterinarian to better understand what is wrong to treat your pet and provide optimum care. Our veterinary staff will discuss diagnostic testing with you at your visit and design an individualized treatment plan for your pet.
Proudly Serving Weddington & Surrounding Areas
Weddington Animal Hospital is proud to serve all of the surrounding areas in our community. Our patients come from a variety of areas, including
Matthews
, 
Ballantyne
, 
Marvin
, 
Waxhaw
, 
Indian Trail
, 
Waverly
, 
Wesley Chapel
 and 
Weddington
.
Whether it be for preventative screening, pre-operative screening, or to help identify what is wrong with your sick pet, Weddington Animal Hospital provides quality diagnostic care in an efficient time period to help your pet receive the best care possible. If you have any questions or would like to schedule an appointment, please do not hesitate to call us at 704-847-8466 or email us at weddingtonanimalvet@gmail.com.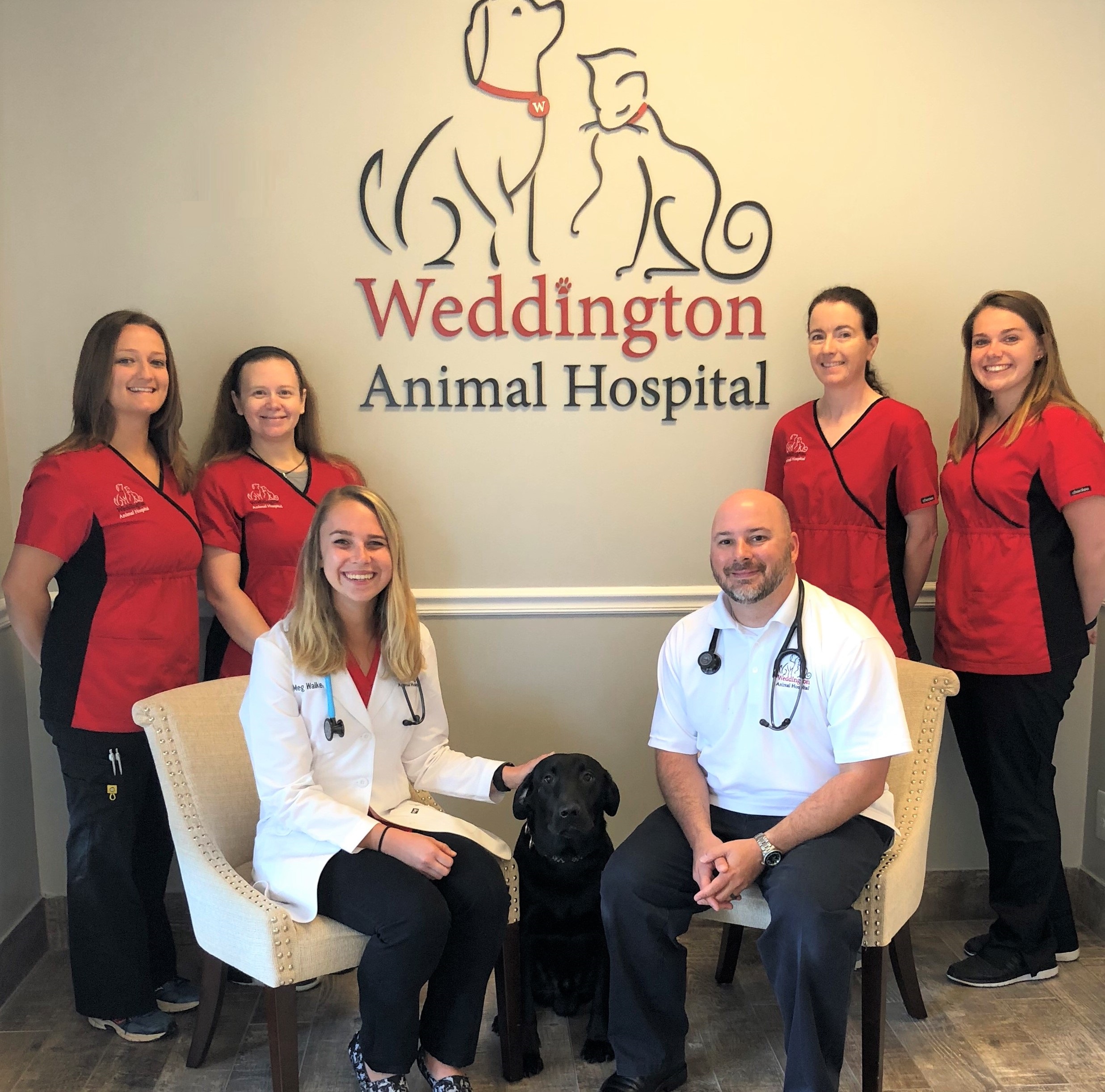 Schedule Your Appointment
We would love the opportunity to meet you and your pet! You can fill out the appointment form and our office team will contact you shortly to schedule an appointment that works best for you.
Here at the Weddington Animal Hospital, we treat your pet like they should be treated, like a member of your family. We take pride in our level of care and customer service and we look forward to having you join our family.
DISCLAIMER: The email account linked to this section is monitored and responded to within 24 hours on business days only.
Location
13667 Providence Road
Matthews, NC 28104
Hours
Monday: 7:30am to 5:30pm
Tuesday: 7:30 am to 5:30pm
Wednesday: 7:30am to 5:30pm
Thursday: 7:30am to 5:30pm
Friday: 7:30 - 12pm, 2 - 5:30pm
Closed weekends