There is never an ideal time for a pet to become ill. Pets do not often tell us what is wrong when they do not feel well. Some pets will act differently or show symptoms that indicate sickness, such as vomiting, diarrhea, or not wanting to eat well. Sometimes pets will even show subtle signs such as hiding from their pet parents or being less interested in normal daily activities. When your pet is sick, it is important to take them to your veterinarian to help identify what is wrong and make them feel better.
Sick care includes many topics for your pet – from inside to out. If your pet is not feeling well, your veterinarian will perform a nose to tail examination and ask you specific questions to help better understand the problems. Sickness in pets can cover many topics, including the ones below.
Cardiology
Ophthalmology
Neurology
Dermatology
Gastroenterology
Oncology
Endocrinology
Emergency Medicine
Behavioral Medicine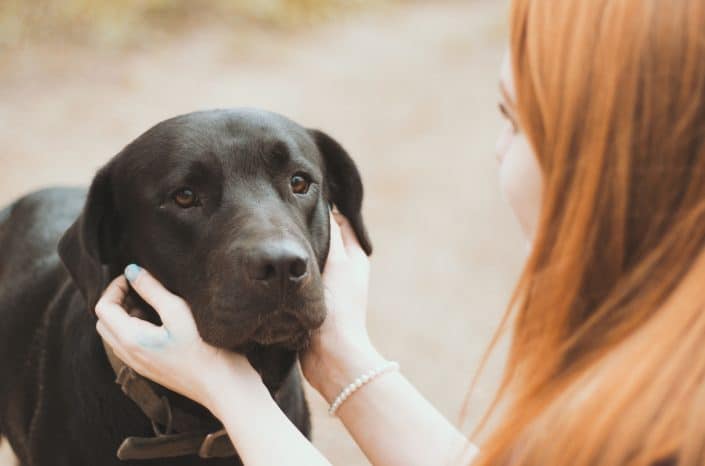 An ounce of prevention is worth a pound of cure. By ensuring your pet is seen by your veterinarian periodically and kept up to date on vaccinations, fecal examinations, and disease screenings, your pet will be less at risk of developing preventable diseases. Ensuring your pet is kept on regular heartworm and flea and tick prevention is another great way to help ensure their health and prevent exposure to disease. Annual routine blood testing can help identify any potential health issues early before they become a true issue for your pet. By routinely seeing your veterinarian when your pet is healthy and discussing any areas of concern, we are better able to protect your pet from developing diseases that can be prevented and earlier identify diseases that are not preventable.
If your pet is not feeling well, there may be an indication that something internally is not right. Internal medicine is a large proponent of sick care in veterinary medicine. Diseases that can cause your pet to feel sick include metabolic diseases such as diabetes, cushings, thyroid diseases, and others. Diseases that involve specific organs, such as the liver or kidneys, also fall under this category. Your veterinarian may recommend diagnostic testing to help identify what is wrong with your pet and identify the best treatment plan possible.
Occasionally, pets will begin to act abnormally due to a behavioral issue rather than a physical ailment. Animals are prone to behavioral issues such as separation anxiety, obsessive disorders, and excessive excitability. When pets show symptoms of behavioral difficulties, it is important to involve your veterinarian to help identify the cause and rule out any underlying medical issues. If the problem is behavioral, our veterinarians will help by creating a customized plan to help your pet, or by referring you to a specialized veterinary behaviorist for more advanced cases. Our goal is to help you and your pet identify triggers that are causing the behavior and help to minimize issues and prevent them from recurring.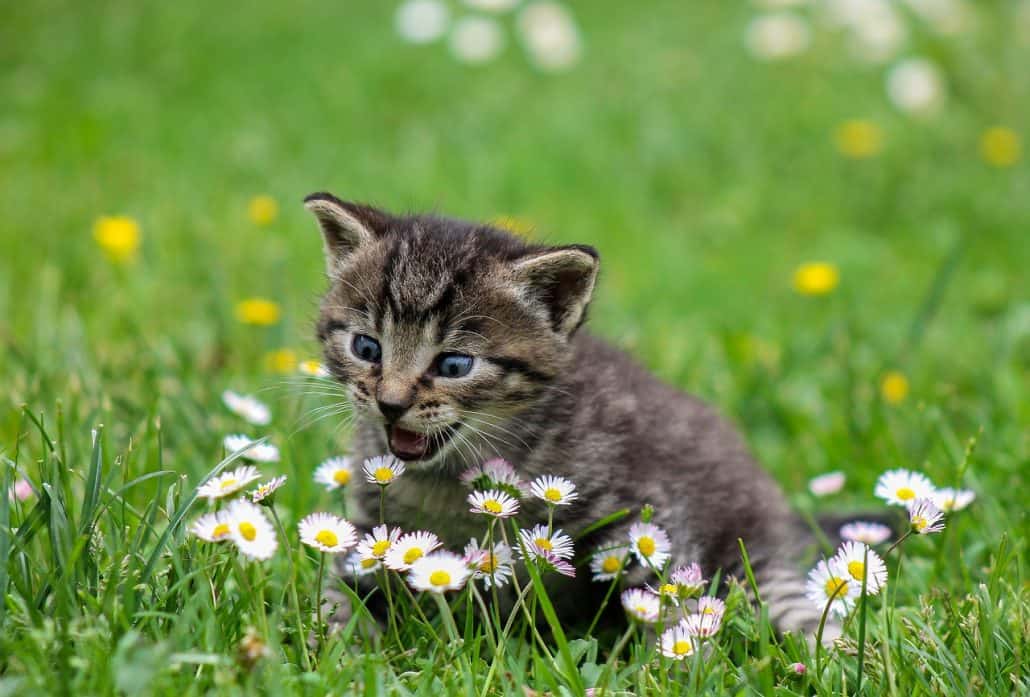 The hardest part of being a pet owner is having to say goodbye to your best friend. Euthanasia for pets can help end your pet's suffering "when it is time." This is often a difficult decision to reach and is based on many factors. You and your pet's comfort is our main concern and we'll work closely with you to help you through this difficult process. Our veterinarians are trained to help guide you through this challenging time every step of the way. Our entire staff takes special care to ensure you and your pet is as comfortable as possible and treated with the utmost respect throughout the entire process. We offer multiple arrangement options for aftercare and are here to help in any way possible throughout this difficult time.
Proudly Serving Weddington & Surrounding Areas
Weddington Animal Hospital is proud to serve all of the surrounding areas in our community. Our patients come from a variety of areas, including
Matthews
, 
Ballantyne
, 
Marvin
, 
Waxhaw
, 
Indian Trail
, 
Waverly
, 
Wesley Chapel
 and 
Weddington
.
Each pet and family is different. Therefore, it is important when choosing a veterinarian to find one that provides individualized care and treats you and your pet with respect. Weddington Animal Hospital takes pride in our family-oriented medicine and vows to treat each of our patients like they are our own pet. Our trained doctors and staff are here to help you and your pet whether they are sick or healthy. We enjoy getting to know our clients and patients and take special precautions to decrease stress for your pet during each visit. If you have any questions or would like to schedule an appointment, please do not hesitate to call us at 704-847-8466 or email us at weddingtonanimalvet@gmail.com.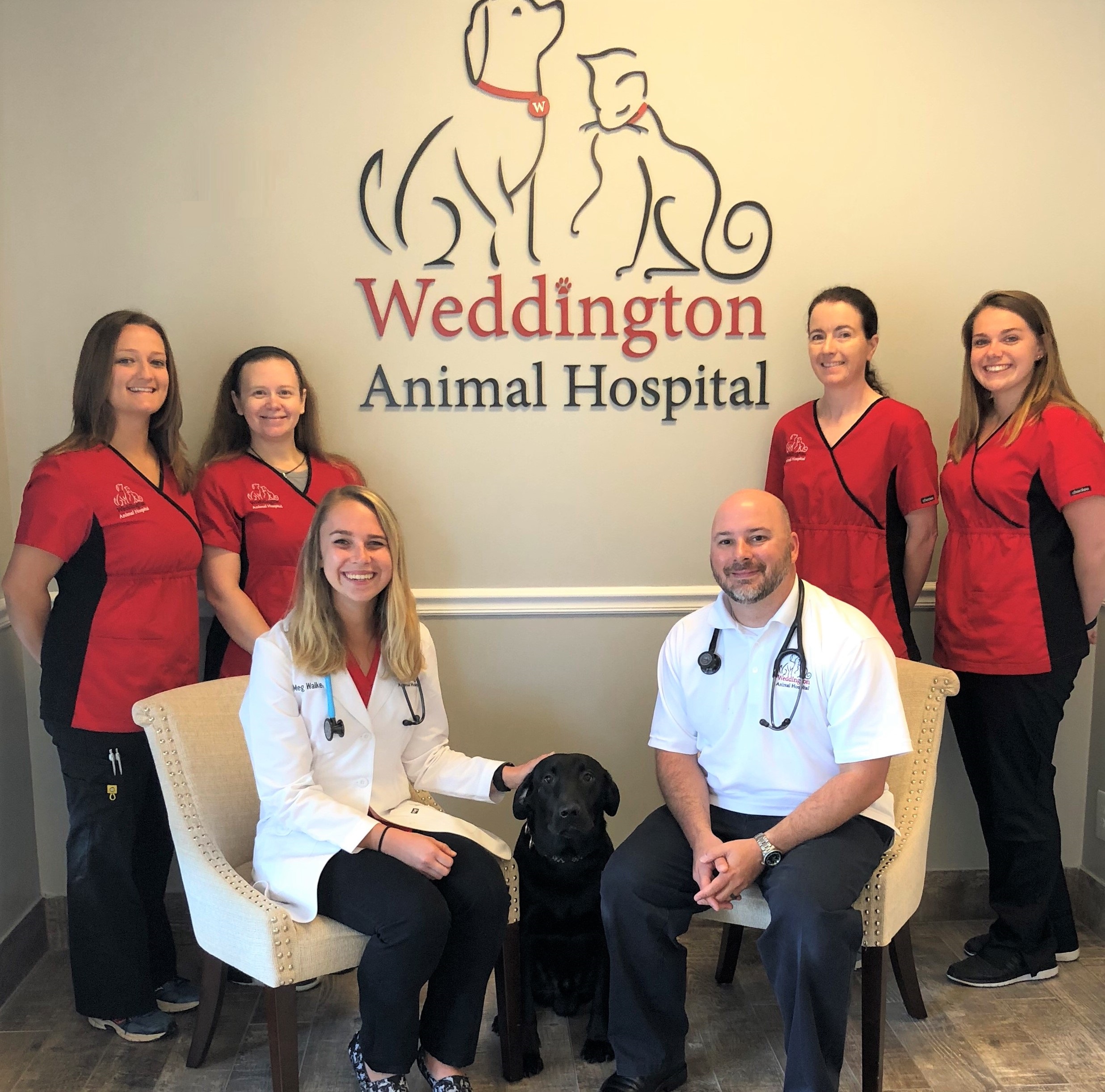 Schedule Your Appointment
We would love the opportunity to meet you and your pet! You can fill out the appointment form and our office team will contact you shortly to schedule an appointment that works best for you.
Here at the Weddington Animal Hospital, we treat your pet like they should be treated, like a member of your family. We take pride in our level of care and customer service and we look forward to having you join our family.
Location
13667 Providence Road
Matthews, NC 28104
Hours
Monday: 7:30am to 5:30pm
Tuesday: 7:30 am to 5:30pm
Wednesday: 7:30am to 5:30pm
Thursday: 7:30am to 5:30pm
Friday: 7:30 - 12pm, 2 - 5:30pm
Closed weekends